I-COM Data Science Hackathons 2017
With the Data Science Hackathon, I-COM pioneered the first public CMO-focused Global competition, connecting the magic of Data Science with the world of Marketing.
The 3rd edition of the I-COM Data Science Hackathon had 2 simultaneous challenges. The Hackathons took place between April 21 - 25, as a pre-event to the I-COM Global Summit (April 24 - 27, 2017) in Porto, Portugal.
The I-COM Data Science Hackathons focus on solving real problems and achieving results, often accelerating to outcomes that normally take months of work to achieve or replicate.
The 2017 challenges were sponsored by Intel and Unilever. 
2017 Winners
Intel challenge
Finalists
The following teams were chosen as finalists and will present at the I-COM Global Summit for the final round of judging:
Unilever challenge - Tier 1
PiperLab
Publicis Media France / Viva Data
Unilever challenge - Tier 2
ETH Zurich University / Bootstrap's Bootstraps
Wunderman / Team Collision
Intel challenge - Tier 1
Analytic Partners / Red is the New Hack
Ebiquity
Intel challenge - Tier 2
Exactag
Publicis Media Germany
See the videos of the finalist presentations at the I-COM Global Summit on our YouTube channel.
The Challenge
36 Hours – 8 Finalists – 2 Problems.... Inspiring Solutions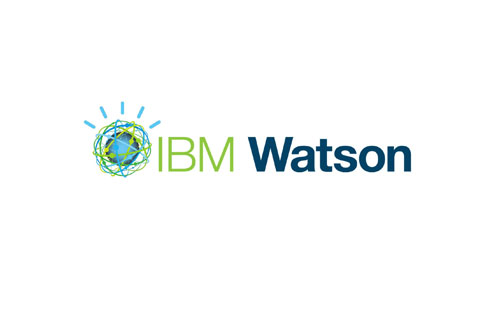 The I-COM Data Science Hackathons are a 36-hour marathon where competing teams develop algorithms using data science analytics to solve predictive modeling challenges on marketers' datasets.
Competing teams from: Analytic Partners, Annalect, Cadreon & Rocketfuel, Ebiquity, Exactag, ETH Zurich University, Havas Helia, Merkle, Mindshare, Ogilvy & IBM Watson, OMD Europe, Piperlab, Publicis Media, SmartMe Analytics, Wunderman, UC3M and Xaxis.
The Mission
Data Science is one of the core areas helping businesses achieve and increase competitive advantage. Many industries are riding on a new wave of opportunity as computation becomes less costly and more efficient. Companies are collecting more and more data, but struggling to see how to monetize it efficiently and apply it effectively in decision-making and problem solving.
With the Data Science Hackathons, I-COM is offering large brands the unique opportunity to unlock new and creative approaches to crack business problems using Data Science while accelerating development time, reducing risk at a fraction of the cost compared to traditional internal approaches and getting fresh perspectives and insights to solving business challenges. We attract very diverse groups of teams that come together to be challenged, taking their range of skills and expertise and applying it to the business.
The 2017 Intel Challenge
"What is the impact of discussions in social media and brand health indicators on advertising effectiveness for high consideration purchases such as consumer PC sales in the US?"
A fundamental question for marketers is how advertising and other factors impact sales of brands. Using a number of data sources including digital advertising spend, social and brand survey data for a number of PC brands, the challenge consists of a combined quantitative and qualitative solution. The predictive component of the Hackathon focuses on the ability to correctly forecast aggregate sales. The qualitative focus is on the insights and understanding of the role brand metrics and social have in the media mix and whether or not they can be used as leading indicators of overall sales.
Sponsors: Intel, Domo, Kantar Media, Kantar Millward Brown, NPD, Twitter, YouGov and Google
The 2017 Unilever Challenge
"Can digital strategy information and community word of mouth predict which emerging sustainability-first FMCG brands will resonate with the community?"
Within the sustainability-first space, new brands are appearing, innovating, and attempting to succeed as full-fledged businesses, while established brands push or are pushed to become more sustainable. Like most modern communities, a large part of the sustainable-first space is online – discussing issues and searching for information and solutions. From the manufacturers (including Unilever) to the platform owners (such as Twitter) and the media agencies connecting them, understanding what resonates with consumers is vital to marketing strategy.
Sponsors: Unilever, Domo, Kantar Media, Kantar Shopcom & Twitter
The Awards
For each I-COM Data Science Hackathon participants were competing for the following prestigious awards:
I-COM Data Science Hackathon Awards (Winner Tier 1 & Tier 2)
I-COM Smart Data Award
I-COM Audience Award
Both Hackathon challenges were evolved and run by the I-COM Data Science Hackathon Jury comprised of a hand-picked group of leading Data Scientists and Chief Data Officers. The Hackathons Winners were announced during the official I-COM Global Summit Gala Awards Dinner on April 25, 2017.